The Show For Bike Shops

CABDA was reborn in 2015, and what started as a small, regional event outside Chicago has grown into a nationwide series of B2B events for the North American bicycle industry.

We operate events in Los Angeles, Chicago, and New York.

Our philosophy is simple... Produce events that are easy to get to, affordable for exhibitors, and fun to attend!

See you soon!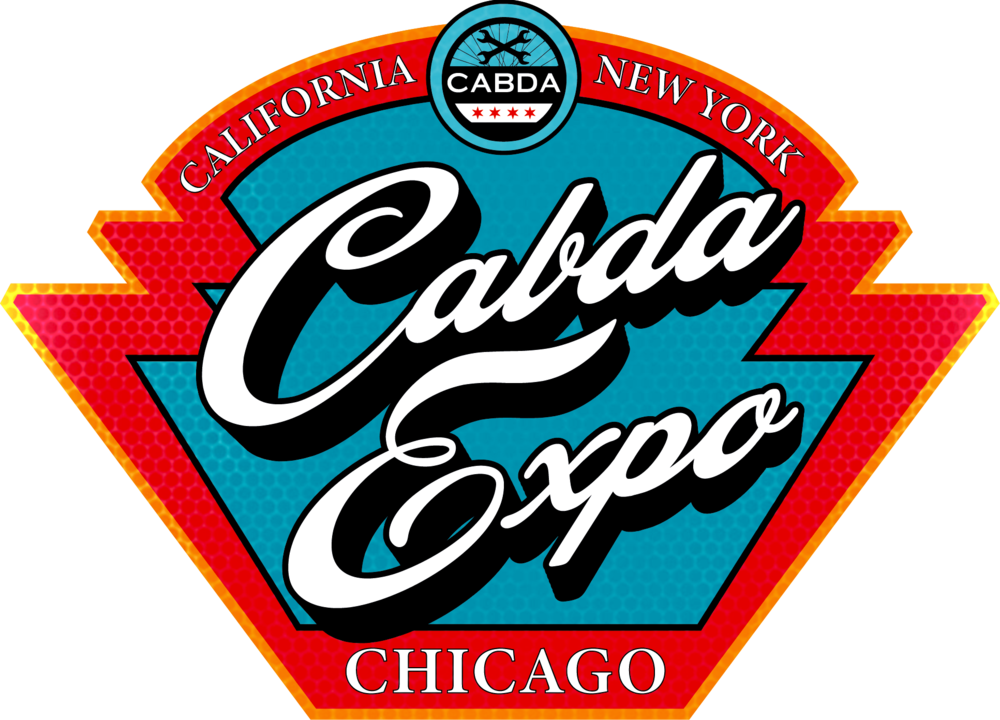 CABDA IS BACK!
We know the past couple years have been a wild ride to say the least... And that the next year or two will be challenging as well.

CABDA is committed to Independent Bicycle Dealers of all stripes. And we promise to continue to offer the latest in education, training, networking, and more!

We cannot wait to see you all back at CABDA Expo!

Retailer Registration Opens in September!

- Los Angeles Metro
- Chicago Metro
- New York City Metro

National Bicycle
Dealers Association
CABDA is once again very proud and excited to work with the fine folks at the NBDA! We simply could not put on our events without their tireless efforts.
The NBDA puts together an incredible lineup of seminars, clinics, and panel discussions at all of our events.

If you are not yet a member...what are you waiting for?!

CABDA MIDWEST
FEBRUARY 7 & 8, 2024
CHICAGO METRO
The 9th Annual CABDA Midwest Expo returns to the Schaumburg Convention Center outside Chicago!
---
CABDA INDUSTRY AWARDS
2024 NOMINATIONS OPEN IN SEPTEMBER!

One of our favorite parts about CABDA is when we get a chance to put a spotlight on folks that truly go above and beyond.

We started our CABDA Awards as a way to reward the Retailers, Suppliers, and Sales Reps that truly go above and beyond to elevate our industry.
Voting will take place later this year and the winners will be announced at the Industry Party held after the first day of each CABDA Show!
Frequently Asked Questions
What does it cost to attend?
Early Registration at CABDA is completely FREE for Retailers! So make sure you sign up early...There are fees associated with Late Registration and On-Site Registration.
Is CABDA Open to the Public?
No. CABDA is a private event and not open to the public. Our Events are B2B only and all participants must be registered.
Who can attend CABDA?
CABDA registration is open to Bike Dealers, Professional Mechanics, Bike Fitters, Mobile Operators, Race and Ride Directors, Tour Operators, Rental Locations, Outfitters, Outdoor Stores, and Running Stores.
Does CABDA allow children/families/service animals?
Yes! Our events are family friendly and you may bring spouses, partners, kids, and service animals!
What seminars are available at CABDA?
We try to keep our educational sessions as current as possible, so look for our event schedule to be posted about one month prior to the show!
Will I receive my badge in the mail?
No. All badges are printed on site. You'll receive a confirmation email before the show with a QR code and instructions for badge pickup.
When can I register to attend?
Registration opens in September for all 2024 CABDA Events.
Subscribe
Sign up for our newsletter and stay up to date!
Don't worry, we won't send you too much content.